CTR gives you the chance to enjoy spectacular tours for up to 2 days.
The best way to spend an unforgettable weekend will be to take part in one of the 3 two-stage combinations we have prepared for you.
A combination of technical routes on Saturday and faster on Sunday.
You have the option to sign up for one of the 4 routes.
We offer 4 routes spread over 2 days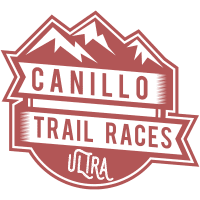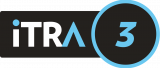 Enjoy trail running through great mountains.
We have designed a 2-day Ultra Trail - 70km + 4.400m in two days at the core of the Pyrenees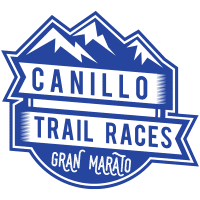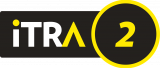 The Great Marathon 50km + 3000m is an amazing choice for trailrunners wanting to run faster and enjoying stunning mountains.
Canillo's valleys are a magníficent place to run at Paradise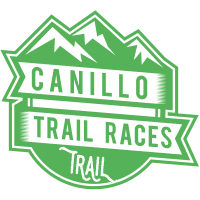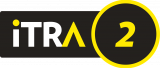 A two-day marathon at Andorra, ideal for trail running practice and discovering The Pyrenees's Country.
You can register for a one-day race (just one stage of a two-day race) as well.
Description
Profile
Foodstuffs
Description
Starting at Canillo down to Meritxell's Sanctuary, then comes the ascent up to Mountaup Valley. After you pass by its shelter, you will start a different stage. More altitude, new valleys and further lakes.
Salamandres, Cabana Sorda, Siscaró, Pas de les Vaques, Incles's Valleys are among the stunning places you will discover in this trail.
Profile
Foodstuffs
Description
Profile
Foodstuffs
Description
Description
Starting at El Tarter Village, this trail completes the Marathon's second stage.
An overwhelming 24km trail starting with an ascent to Cabana Sorda, a magnificent lake with a shelter.
Afterwards, run down the descent to one of the country's most beautiful valleys, Incle's Valley.
.
Profile
Foodstuffs
Description
Race for adults and childrens from 9 years.
Sortida  a les 9:10h davant del Comú de Canillo.
RACE 5K KIDS:  
Finisher Medal for every participant.
Unevenness +200m
The Kid's Race is for 9 years and up. In order to participate, it is essential to sign the authorization from parents.
Children under 11 years old must run accompanied by 1 adult during the course.
Scoreable for the Andorran Cup categories U12 and U14
RACE 5K ADULTS:
Profile
Description
Profile
Foodstuffs
Description
The second stage consists of a less technical and faster trail. Starting at Canillo with a great ascent from the green meadows to Andorra's peaks enjoying magnificent landscapes. After Ribaescorxada shelter the descent begins through the forest by confortable and amazing trails.
Profile
Foodstuffs
Description
Profile
Foodstuffs
Description
Start a fast trail in a first part going up between trees through a thick forest. After 4km we will arrive to Ribaescorxada shelter where you can stare a magníficent landscape. From this shelter on you can enjoy lots of green meadows up to 2.500m. Then you will go down again into the forest until the arrival.
Profile
Foodstuffs
Description
The races will be free up to 8 years and it will be necessary to register on the website.
9:30h Participants up to 6 years old and will do a 300m route.
9:40h Participants who are 7 and 8 years old will do a 1K route.
Minimum liquid 1L
Thermal blanket
Mobile phone charged
Long-sleeved hooded windbreaker
Glass of Water or Drum
whistle
Optional Equipment
Friday August 25
BIB collection - from 17.00h to 21h. Plaça Carlemany, Canillo (about the offices of the Comú de Canillo)
Saturday Auguts 26
07h Marathon Start (Canillo. Plaça Carlemany)
08h 24k Start (El Tarter. in front of the church)
From 11:30 Award Ceremony Trail 24k.
From 12:30 Award Ceremony Marathon
Sunday Auguts 27
08h Trail 23k Start
09h Short 15k Start
09:10h 5k Start
From 12:30 Award Ceremony
CTR ULTRA: 1st, 2n, 3th Female and Male
CTR GREAT MARATHON: 1st, 2n, 3th Female and Male
CTR TRAIL: 1st, 2n, 3th Female and Male
1st Female and Male of Categories
40-49 Years old
+50 Years old
1st, 2n, 3th Female and Male
Combined Team Podium 70K
Grand Marathon Combined Team Podium
Trail Combined Team Podium

LAST REGISTRATION 23/08/2023 23:59h.
* One Free Entrance to Pont Tibetà de Canillo with your inscription.
** Prices with injury insurance included.
FAM members with insurance (Federació Andorrana Muntanya) -5€ for 1 day registration and -8€ for 2 days registration
*CTR ULTRA: SATURDAY MARATHON + SUNDAY TRAIL
*CTR GREAT MARATHON: SATURDAY TRAIL + SUNDAY TRAIL
*CTR TRAIL: SATURDAY TRAIL + SUNDAY SHORT